Mzuri Ambassador
Will Massie
Area - 750 acres
Type - Arable and Livestock
Soils - Light Soils through to Heavy Loams
Cropping - Winter Barley, Cover Crops, Spring Beans, Wheat, Winter or Spring Oats
Machinery - Mzuri Pro-Til 4T, Case Puma 240, 5leg Subsoiler, 5m Värderstad carrier, Case combine

From Conventional to Cutting-Edge: Will Massie's Mzuri Journey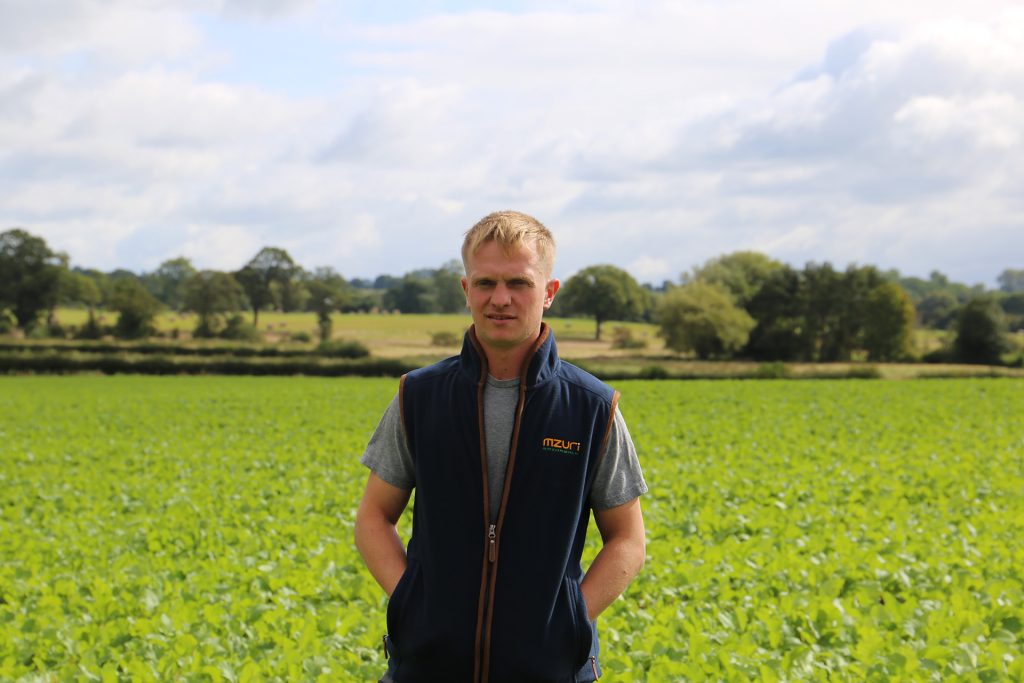 Staffordshire, a county renowned for its picturesque landscapes and rich agricultural heritage, is home for Will Massie, a fourth-generation farmer who has been making waves in the farming community with his innovative approach to combat the historic poor soil structure on this farm and enhance crop establishment. Will Massie's journey towards success has been significantly influenced by the adoption of the Mzuri system, a transformational farming method that has not only improved soil health but also increased productivity and sustainability on his farm.
Will Massie, based in Staffordshire, faced a common challenge among many farmers: poor soil structure and health, a long-standing issue that can hinder crop growth and reduce yields. To address this problem, Will embarked on a quest to find the most effective solution, trialling various disc drills based on the advice of his agronomist. Although these drills showed promise, none proved to be the perfect fit for his needs.
The turning point came when Will spotted the Mzuri system in Farmers Weekly. Intrigued by its potential, he decided to give it a try, albeit with some initial hesitation. However, as the crops began to flourish, displaying strong and even establishment, he knew he had made the right choice. Compared to the disc system he trialled the Mzuri system effectively moved soil in the root zone creating a friable tilth, resulting in better-rooted plants. In 2018, with the support of Mzuri Sales Manager Will Davies, Will Massie made the decision to purchase the Mzuri drill, and since then, he has upgraded to the latest 2023 model.
A Diverse Farming Operation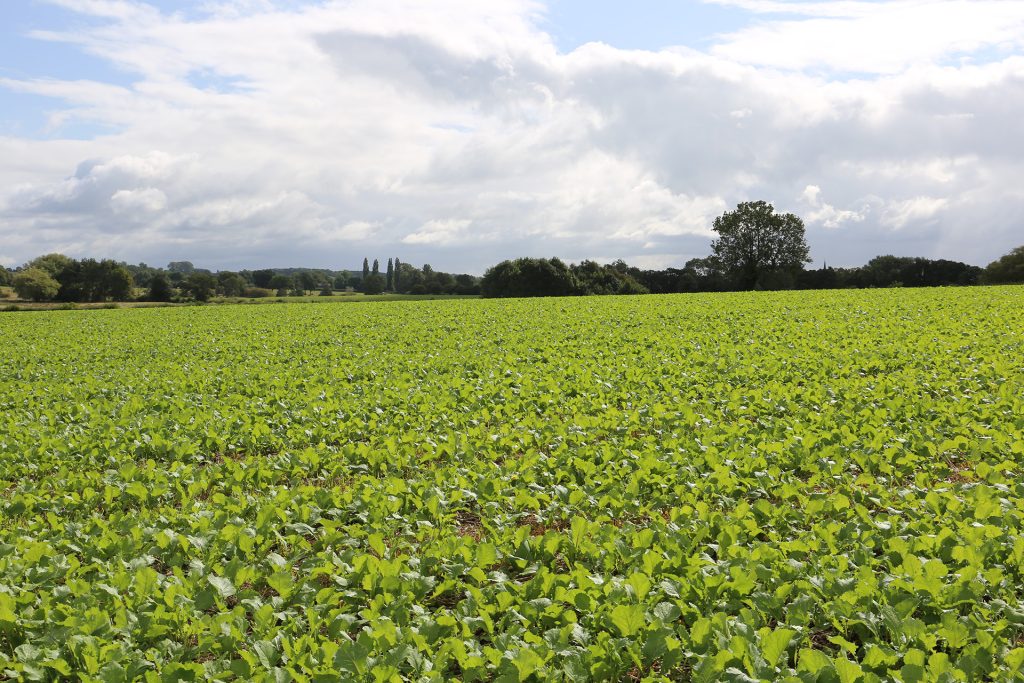 Will Massie's farm is no ordinary operation; it comprises 260 Landrace X Large White sows annually producing 6,000 pigs per year. Additionally, a 600-ewe Romney x Lleyn flock engaged in outdoor lambing in April contributes to the farm's diversity. Around 1,000 store lambs graze Stubble Turnips before Spring Beans. While initially lambing occurred indoors, the implementation of the Mzuri system prompted a shift to outdoor lambing, driven by the benefits of cover crops for winter forage.
The farm is staffed by a team of four full-time and two part-time members, evenly divided between arable and livestock responsibilities. Formerly engaged in growing OSR (Oilseed Rape), Will Massie now focuses on Spring Bean cropping due to its positive impact on soil conditioning, nitrogen fixation, and protein production, which benefits the pigs and reduces reliance on imported soya.
All Wheat, Barley, and Beans harvested on the farm are allocated to feeding the pigs, while oats are sold on contract to Morn Flake. The introduction of the Mzuri system marked a significant departure from the plough and combination drill, revolutionizing the farm's establishment methods.
For Will Massie, the front loosening leg of the Mzuri drill is a key component. It effectively counters soil compaction caused by livestock, muck spreaders, and slurry tankers, lifting the soil profile to create a healthier environment for crop growth. The impact on heavy soils was particularly striking, with improved soil quality, consistent crop yields, and the adoption of variable-rate seeding.
Transformation of Headlands and Efficiency Gains with Mzuri
"The standout feature for me is the consistent establishment from corner to corner across a wide range of soils in a mixed farming system" says Will.
One of the notable benefits of the Mzuri system is the remarkable transformation of headlands, which previously suffered from compaction due to ploughing and conventional drilling.
"The Mzuri leading tine lifts the soil profile one final time before sowing, resulting in headlands that yield ten times better than before." comments Will.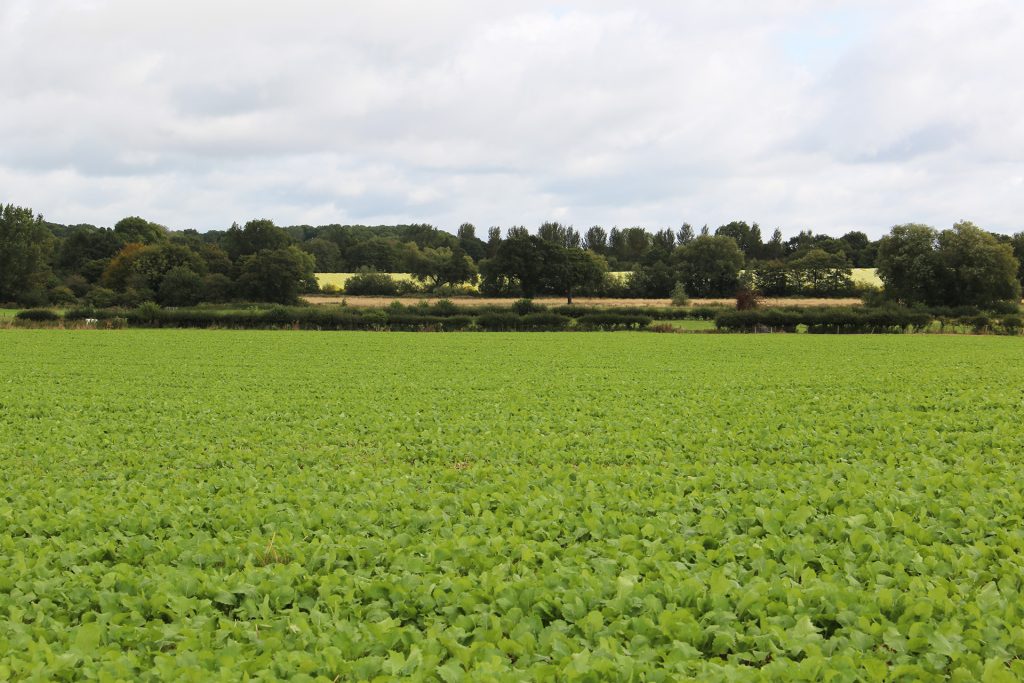 The efficiency gains brought about by the Mzuri system are substantial. While conventional establishment methods covered 40 acres per day with two men and tractors, the Mzuri system allows a single operator to comfortably drill 100 acres. This doubling of output comes with reduced establishment costs, from 25 litres per hectare to just 10 litres per hectare.
Straw management is another aspect where the Mzuri system has made a significant impact. All straw is baled for livestock use, with a preference for cutting oat straw at a low stubble height to accelerate decomposition. The returned straw, enriched by livestock waste, enhances soil fertility and structure.
The Mzuri drill's effectiveness extends to cover crops, most of which have been grazed by sheep, further improving the farm's overall sustainability. There has also been an increase in organic matter in the fields, contributing to soil health and long-term productivity.
Collaborating for Success
Will Massie's decision to embrace the Mzuri system stemmed from a need to rejuvenate poorly managed land acquired nearby. Collaborating with agronomist Ed Brown of Hutchinsons, they initiated a transformative journey involving cover crops and direct drilling with the Mzuri system, which ultimately revitalized the land. The success prompted them to expand the Mzuri system across the entire farm.
Additionally, better grass weed management has been achieved through this holistic approach. Previously, sterile Brome on the headlands was a recurring problem. With the introduction of the Mzuri system and shallow cultivation practices, they successfully reduced grass weed issues.
The wider row spacing employed in the Mzuri system also benefits wheat crops by encouraging better tillering, with varieties adapting accordingly.
Mzuri Customer Service: A Key to Success
In Will Massie's words, "I can't fault Mzuri's customer service in any way; they have been brilliant at every step of the way, which is the reason we have purchased our second drill. If we have ever had an issue, it has been resolved in a matter of hours or a day at the most, a service you cannot fault."
Will Massie's farming journey is a testament to the power of innovation, sustainability, and the transformative impact of the Mzuri system. His commitment to improving soil health and crop productivity has not only rejuvenated his farm but also inspired others in the agricultural community to follow suit. In Staffordshire and beyond, Will Massie stands as a shining example of a forward-thinking farmer leading the way to a more sustainable and productive future.
To connect with a Mzuri Ambassador, please call the Mzuri office on 01905 841 123 and a team member will then arrange contact.